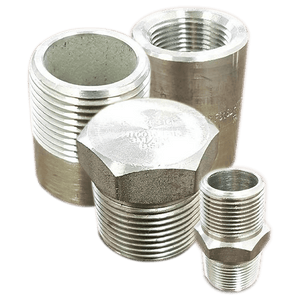 Stattin Stainless
Quality Stainless Steel Fittings and Products
In operation since 2015, Stattin Stainless has built a reputation as a quality Australian stainless steel supplier servicing all types of industries. With genuinely dedicated and knowledgeable staff our focus is superior customer service and building long-term customer relationships.
Backed by decades of experience in the stainless steel industry, the Stattin Stainless team's priority is to provide dependable supply of quality stainless steel fittings and products across Australia and to go above and beyond to solve customer product selection issues. We are here to make life as easy as possible for our clients, relieving the stress of our fabricator friends needing to meet industry deadlines. Our company slogan, 'Where Stainless Steel Fittings Live', reflects the way we think and see ourselves.
HOSES
Stattin Stainless now supply PVC & Rubber Hoses for the Food, Beverage & Industrial Sectors. Please contact us for a quote.
Testimonials
Coopers Brewery has benefited greatly through the relationship it established with Stattin Stainless over 30 years ago. Their product knowledge and prompt service has made them our leading stainless steel supplier and we value their ability to supply orders in full and correctly on a consistent basis.

Ian Ward, Purchasing Officer, Coopers Brewery
Michell Wool are very impressed with Stattin's exceptional customer service and relevant industry knowledge, they recently supported us through a large Process line upgrade with quick turnaround of quotations and next day delivery of goods.  

James Bailey, Project Manager, Michell Wool Pty Ltd
Stattin Stainless has been a valuable asset as a supplier for both Sturm's Mechanical Engineering & Glass Conecxions. Having a South Australian owned & operated stainless steel supplier with local and national knowledge in procuring materials has been of great benefit to us. With minimal back orders & the best free delivery service in South Australia they have helped both my businesses achieve a greater level of efficiency. 

Andrew Richards Owner / Director Sturm's Mechanical Eng / Glass Conecxions
Peter Lehmann Wines has developed a great partnership with Stattin Stainless over the years. With their knowledge of products and their ability to deliver orders in full and on time I feel they are an important asset to our company.  With the outstanding customer service and wide range of products I would feel very confident in recommending Stattin Stainless to other businesses.

Glen Arthur, Maintenance Stock Controller, Peter Lehmann Wines
Contract Engineering has utilized Stattin Stainless for its industry knowledge and excellent service since 1987. In the 'I need it now' world of production requirements, their willingness to provide assistance will benefit any company.

Lee Forrester, Owner / Director, Contract Engineering